MANAGEMENT
---
With a diverse backgrounds in network engineering, network operations, trading and business development, the United IX team is seeking to deliver a superior product and a superior value proposition to its customers and partners.
Eli D. Scher
CEO
Eli D. Scher is the co-founder of United IX and serves as its CEO. He is an entrepreneur with a broad array of investing and operating experience. He is also the founder of New Continuum Holdings Corporation, and serves as Chairman and CEO of New Continuum Data Centers a multi-tenant data center operator in Chicago. Prior to his work in IT infrastructure he worked as an analyst at prominent New York hedge funds where he analyzed corporate securities. Mr. Scher co-founded and served as CEO of GSME Acquisition Partners I, a publicly traded acquisition vehicle. Additionally, he was Chief Financial Officer and director of MCG Group a Shanghai-based LED-advertising company, and was the co-founder, President and CFO of Fundamental Films. He currently serves as Vice Chairman of Plastec Technologies, a precision process manufacturer, which he acquired through GSME Acquisition Partners I. Additionally, he currently serves on the data center standards committee of Open-IX. Mr. Scher received his AB from Princeton University.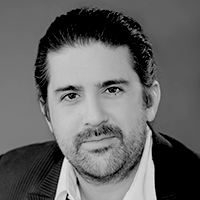 Matt Griswold
Chairman / CTO
Matt Griswold is the co-founder of United IX and serves as its Chairman and CTO. He has been instrumental in launching several technology companies since 1999, playing key roles in development, networking and system administration. He is widely recognized for his skill in writing efficient and secure code, especially under high load conditions, and in implementing diverse network topologies. Mr. Griswold is proficient in dozens of coding languages has authored code for applications ranging from algorithmic trading strategies to telecom networking. Additionally, he takes an active role in the global peering community with his work on PeeringDB and as the Communications Committee Chair for the North American Network Operators' Group (NANOG).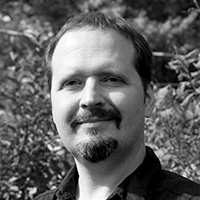 Darrell Budic
COO
Darrell started one of the first ISPs in Wisconsin in 1995, after getting his first taste of the Internet and computer systems at the University of Wisconsin in 1990. He's been working with computers and networks ever since, expanding his expertise through a variety of business and technologies. He is currently working with virtual systems, distributed storage, and geographically distributed networking systems.