We were formed to provide high-performance, next-generation interconnection services to our customers.
We are driven to create the most efficient and resilient interconnection platforms, utilizing the most advanced technologies, and grounded in our core values of neutrality and transparency
We are the only network neutral and data center neutral peering fabric in Chicago.
We are here to provide interconnection, we never compete with our member networks to sell services.
Next Generation Interconnection
United IX is built using technology originally developed for high performance trading networks. Fully automated and redundant, it's capable of agile changes to meet any needs.
We Offer
European model Internet exchange
Fully-automated private VLANs between customers
Private VLANs for selling services
Advanced blackholing and DDOS Mitigation
Philosophy
We never compete with our member networks to sell services. United only collects port fees from members who gain value from our services. Our fees are designed to recoup our expenses and ensure that we can continue to provide a carrier grade, shared resource, layer 2 connection fabric for the region. We enable service providers and data centers.
Our Team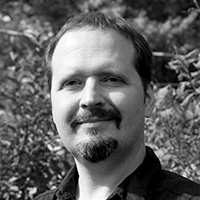 Darrell Budic
Director, Network Operations
Darrell started one of the first ISPs in Wisconsin in 1995, after getting his first taste of the Internet and computer systems at the University of Wisconsin in 1990. He's been working with computers and networks ever since, expanding his expertise through a variety of business and technologies. He is currently working with virtual systems, distributed storage, and geographically distributed networking systems.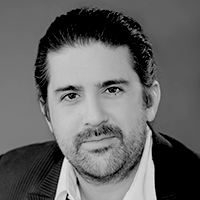 Matt Griswold
Advisor
Matt Griswold was the co-founder of United IX and served as its Chairman and CTO. He has been instrumental in launching several technology companies since 1999, playing key roles in development, networking and system administration. He is widely recognized for his skill in writing efficient and secure code, especially under high load conditions, and in implementing diverse network topologies. Mr. Griswold is proficient in dozens of coding languages has authored code for applications ranging from algorithmic trading strategies to telecom networking. Additionally, he takes an active role in the global peering community with his work on PeeringDB, Open-IX, and previously as the Communications Committee Chair for the North American Network Operators' Group (NANOG).